Tents, shelters, tree houses ... Complete your hike with a night in nature. Several private establishments offer rustic accommodation options connected to our trail network. Please note that these establishments are independent of the Park Sutton (PENS).
Day trail access passes to the PENS and RVNS hiking trails are not included in accommodation prices and park tickets must be purchase prior to hiking.
Mont Sutton
High up on the mountain, discover the panoramic accommodations: camping sites and rustic shelters. Tranquility assured and breathtaking views!
671 rue Maple, Sutton
450 538-2545
montsutton.com/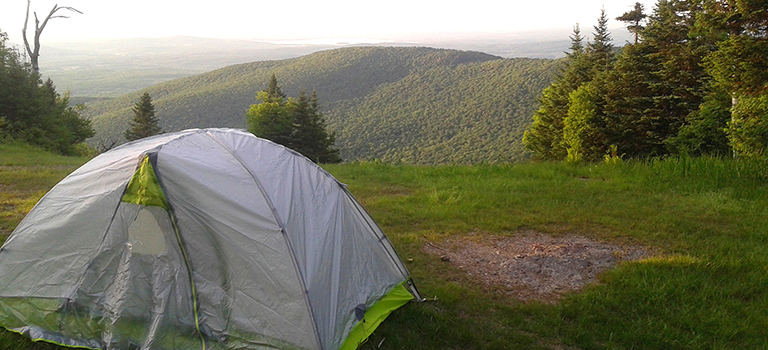 Au Diable Vert
A variety of fascinating ecological accommodations. From shelters in the trees to airstream trailers or camping sites there is something for all tastes!
169 chemin Staines
450 538-5639
www.audiablevert.com
Huttopia
In the middle of a 65-hectare mixed forest, Huttopia Sutton offers various types of ready-to-camp accommodations offering different outdoor comfort options.
297 chemin Maple, Sutton
844 488-8674
canada-usa.huttopia.com/