Rates
Tickets may be reserved with a credit card on our website (click on the button bellow), or paid cash at the ticket booth.Taxes are included. All rates are subject to change without notice. Please pass by the ticket booth to show us your receipt if the reservation has been done online. We will give you your ticket for the day.
Daily Admission
Adult: 8$
Student (with student card): 5$
Child (17 and under): free when accompanied by a parent
Organised Youth Group Rates
To benefit from these rates, you must be part of a group of youth or students of at least 15 people and contact Michelle at 450 538-2121 or at This email address is being protected from spambots. You need JavaScript enabled to view it..
Payment must be made by one person.
Group youth (6 to 17years) : 2$
Group student rate (with proof) : 3$
Annual membership
Access is free for all minors accompanied by a PENS member.
Student (18-30 years with student card) : 25$
Solo (1 adult): 40$
Duo (2 adults): 70$
Pay for you membership by donating a minimum of 10 volunteer hours to the PENS. This program has been in effect since May 14, 2016. If interested contact This email address is being protected from spambots. You need JavaScript enabled to view it.
Buying tickets
Reserve your day pass with a credit card here on our website via our Paypal account for the day you come. Show us your receipt at the welcome booth and we will give you your ticket. You can also pay cash at your arrival.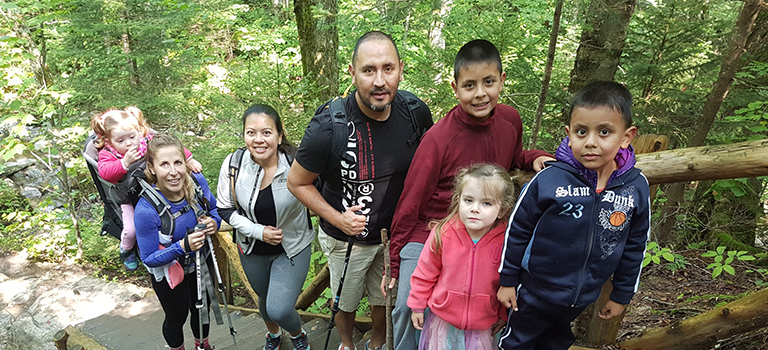 Buying annual memberships
Buy your annual pass on our website. Please note all payments must be made with your credit card via our website Paypal account. You can also buy your membership at the ticket booth with cash only.